About Us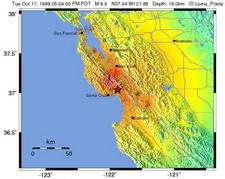 Our Origins

Born in 1989 from a simple dream: how to prevent further damage or destruction caused by nature (the fires after the Loma Prieta, CA earthquake and NO water in the tanks) or man (Kuwait oil wells set on fire and exploding up in flames that lasted 10 months). The patented mechanical seismic sensor was the first born, FLO-LOC, to signal a seismic event and it was then built into a controller. Power was needed, on ocassion to stay energized, so the POWERPAK 24VDC was designed and built. They all came together to become the reliably integrated Seismic Control System that is certified and tested as a totally assembled and connected unit before it leaves the factory. We have come a long way since then, offering a multitude of variations of the basic concept to many industries throughout the world.
Our Mission

Our mission is assisting you to protect and safeguard your storage and supply systems from loss. Conserving what is most important to you is why our products were designed. We want to be on your team to make your mission our mission.
Goal

Stay incredibly simple, compact, light weight, strong, practical and flexible and yet be extremely technical and up-to-date. And listen, listen, listen...