The FLO-LOC Lab
Inside the FLO-LOC Lab...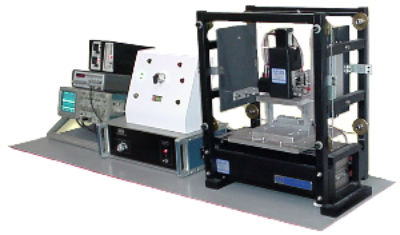 We maintain a complete seismic testing laboratory location, enabling us to individually test each seismic sensor we manufacture before it is installed in one of our seismic products (unlike most of our competitors).

Our laboratory is equipped with following: Electro-Seis Shake Table, APS Model 113; Power Amplifier, APS Model 114; Endevco Isotron Signal Conditioner; Beckman Sweep Function Generator; Tektronix Digital Oscilloscope.

Each seismic sensor is tested in both the horizontal (x and y axis) and the vertical (z axis) with documented Certifications placed in the seismic product's Operation and Maintenance Manual.